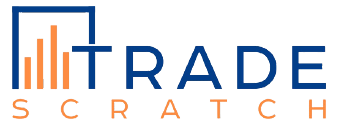 Trade Scratch is a financial investment firm which teaches trading from scratch . At TradeScratch we teach you about the stock market from the basics. Our aim is to make everyone an independent and confident trader who can make money by their own.
TradeScratch was established in 2019 and provides the following services:
Basic stock market training
Advanced stock market training in Futures and Options
Portfolio management services
Financial advice & consultancy for HNIs/ investor
Goal
Money is meant to be managed and grown. If we keep our money stagnant, we miss out on the growth opportunities offered by compounding. We are here to help you out. We help you become financially savvy so that you have a better understanding of how the financial markets work, so that you are able to make your money grow. We all explain how to do financial management, risk management and capital management.
As your financial circumstances change, you may adjust your investment strategy to meet your requirements. You can invest lump sums as and when you can, or set up amonthly investing plan (SIP) to invest smaller amounts on a regular basis. It is also prudent to invest in multiple asset classes so that you can manage the risk. Putting all your eggs in one basket, especially in risky asset classes could turn out to be a recipe for disaster.
We will be offering with many such advices, including webinars and lectures by professionals to make you financial literate.
Objective
The Objective of the course is to equip the participant with necessary stock market theoretical and practical know-how so that students can apply the same in researching equity markets for wealth creation. It introduces you to the process of how to find and analyze companies, determine the risk of a stock investment or trade, proper entry and exit time of the stock, understand why markets move the way they do, and helps you choose the right trading style for your personal goals using correct approach to financial planning. If you're new to the stock market and want to start from SCRATCH, this is the place for you.
"You do not have to be great to get started BUT you gave to start so that you can become great"
Services

Educational Material
It includes key resources for beginners to understand how stock market works and the different investment alternatives available, so that readers can make informed decisions to manage their investments and improve their chances of growing their money in the stock market.
What to trade and how to trade
We teach you how to trade the market using technical analysis. Once you have gone through the course, you will be able to interpret the charts for any stock and will be able to take an informed trade. We also teach you about delivery based trading, day trading,swing trading, positional trading and investing.

Handholding
We also add you to our Whatsapp group and provide you handholding for 3 months so that you can ask your queries and increase your confidence. We point you initially to a virtual trading platform wherein you can hone your skills and build up your confidence.

Identification of the right stocks to trade
Data is power. We teach you on how to use the multiple available resources to your benefit. News when in time can lead to some very profitable trades. Delay in entering a trade could lead to having missed the trade and it could go against you. We also teach you how to use scanners so that you can use AI to identify the best stocks.
Online live classes plus recorded session
We will provide live sessions, recordings and downloadable resources.
Daily live trading with our experts
We will show live trading that will help you to know how to make consistent profits. We summarize everything to help you understand the flow and the morning routine of how to be mentally focused and confident, so you will enjoy what you do on a Monday- Friday basis. For those with less time and who are looking at a supplementary source of income, you can do positional trading/ investing.

Daily news you can use- stocks in news
When it comes to investing and stock trading, news and reaction time can make or break an investor. So you will learn how to monitors real time stocks and to view interactive charts and global news coverage.

Intraday calls
Intraday traders experience higher volatility than long term investors. However, with proper knowledge, you can make the most of your intraday trading money.
Positional Calls
A positional trader buys an investment for the long term in the expectation that it will appreciate value. This type of traders is less concerned with short-term fluctuations in price and they alter the trader's long-term view of the position. "A successful position trader identifies the right entry and exit prices in advance and controls risk using stop-loss orders".
Tips and tricks using technical analysis
You can create consistent income by employing the many tips and tactics offered by our specialists, as well as proper analysis and prediction charts.
Account management
Our team also assists with account management and help customers in generating consistent profits while minimising risk.
Hear From Expert
Amit Chakravorty
Stock Market Expert
Amit Chakravorty aka Stockmarkettrainer50 is a BE (Electronics and Communication) 1991. He has worked in IT in various large companies. He was Sr VP in a large multination bank heading the IT department in 4 countries. He moved out from corporate jobs and took up trading as a full time occupation.
He has been trading in the market for the last 30 years. However once he took it on as a full time occupation (in 2014), he has been deeply involved in studying technical analysis. He saw that people were entering the market in the Covid and WFH era and were burning up their capital due to lack of knowledge. He took up training and ensures that his students turn into successful traders. He has trained more than 1000 students till date. His youngest student has been 18 and oldest is 72. He has trained students, housewives, professionals, HNI, retired people from all over Learning and abroad. He is known to pass on his passion to his students and ensures that they become confident traders.
He conducts courses on basics of trading and an advanced course on futures on options. His students range from students, professionals to High Net Worth Individuals(HNI).
Feedbacks
Vishnu
Hi all, I am Vishnu. I would like to share some few words about the course that I have done through Amit Chakravarty on share trading. I am into share market past 3 years, but I can categories trading what i have done in 2 parts the one which I have done before I get trained by Amit and the second half is what I am doing now after getting tanning So, the tanning i got from him give m good in sight about share trading, how to do technical analysis with full confidence
Rishikesh
Hi my name is rishikesh. I took the stock market tanning by Amit on November 2020 before that I have brief idea about share market how the stock market works but the way Amit teaches is more of interaction session and he really made my fundamental strong So, what he taught me, understand how the market works . In the past couple of months, I have taken the classes with respective to derivatives now I am also in equity and future options so all thanx to Amit because of him I am trading today, and I really understand the concept of market how it works
Mona
Hi I am mona . I have recently done the stock trading course with Amit Our sessions are still going on and the best part is that all his session is very interactive, and all are doubts are cleared before we move on to other topic and he ensures that whatever homework is given is done follows up with us regarding the tasks and homework, he is very approachable, every doubt is cleared as soon as possible, What I can say that any body wants to know the fundamental of the stock market and ones to learn how to take trades should definitely do these sessions with him and that will definitely help him in understand to take better trades. Personally, I have taken his course and certainly say that now I can take trade with great confidence
Subhrdeep
Hi my name is subhrdeep, I took this course in sept 2020 after taking this course I have conviction to take trades without hesitation before that I though trading is more of gambling but later I have realized that it is pure research and application of mind after for 6 months I took futures and options, the best part about the course is that its divied into three parts training holding and feedback and after the training session, in the initial days I have consulted Amit to take most of the trades, the best part of the trades and this course is that Amit da is always ready to help you anytime.